Privacy Policy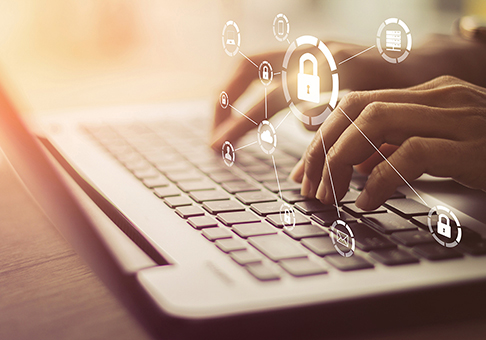 This contains the policies of Albaraka Turk Participation Bank A.Ş. Website, Albaraka Turk Participation Bank A.Ş. and subsidiary companies. Our aim is to keep your online information's safety at the level of the information taken by our branches, telephone banking and ATMs.
Your personal information can be collected in written, oral, electronic or other forms by our Headquarter and its Units, branches, subsidiaries; associates who we get services or we have business relationships; national and international authorities; data concealers like ATM, websites, internet banking, mobile banking, telephone banking, call center, registered e-mail, e-mail, mail, fax, SMS; every notification that our bank had received.
As Albaraka Turk Participation Bank, as "Data Supervisor", we would like to state that we shall process your personal data in order to use, mainly, for presenting and implementing every kind of transactions/relationships/services such as banking transactions/services, funding transactions/services, customer transactions/services, agency, insurance and other mediation transactions/services; every signed/to-be-signed contract and correlated/to-be-correlated relationship, presentation of new products and services, ensuring customer satisfaction and providing better services; organizing and maintaining commercial and other kinds of relationships; fulfilling our obligations due to regulations and contracts; but not limited by the aforementioned reasons, for any kind of regulations that our Bank performs activity and contractual relationships.
You may change your contact preferences that our Bank uses to inform you about your transactions via short message service (SMS), e-mail and et cetera via Branches, Call Center or Internet Banking. For the cancellation of marketing and promotional information, you may contact Branches, Call Center, and Internet Banking or you may send "IPTAL IZIN" as SMS to 4460 on your mobile phone for free.
You may visit our website without giving any information, get informed about our products and services, read our corporate reports, utilize career opportunities and other added-value services. In case you give your personal information (address, e-mail, telephone number, fax, demographic information or customer account number), these information shall not be given to third parties without your knowledge or confirmation or under statutory duty. These information shall be protected by our highest security and privacy standards.
The information in our website is prepared accordingly to the current regulations. The changes in regulations and applications may affect the accuracy of information.
Albaraka Turk Participation Bank A.Ş. and/or its employees aren't in charge of any performance failure, error, deficiency, interruption, flaw, delay in operation and/or transfer, computer virus, any direct or indirect losses due to line and/or system failure and any other expenses and damages while using the website, even if they are informed by the possibility of any kind of detriments.
The risk of links given by this website or other websites belong to the user. The accuracy of the information given on these websites and the characteristics of other links given on them have not been investigated and confirmed by Albaraka Turk Participation Bank A.Ş.
For your safety, keep your Albaraka Turk Participation Bank A.Ş. customer account number and password confidential. Albaraka Turk Participation Bank A.Ş. does not ask for personal information or take password actions via e-mail in no circumstances.
Albaraka Turk Participation Bank A.Ş. reserves the right to change all of products, services, pages, information and visual elements on its website without advance notice.